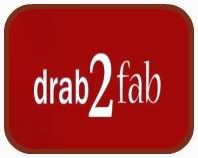 Well they say a change is as good as a holiday, and since I am not in the financial position to have the latter I thought I would set about making a few little changes to the place and 'fab' it up a bit. I started by moving the dining table into the rumpus room and the kids crap toys into the dining room. Sounds odd, and as I can't provide photos at this time you will have to trust me it looks a lot better!
Now the three or four of you who stop by regularly may realise that I've re-vamped the ol' blog a little too. I thought the black was a bit harder to read and un welcoming and I think it darkened my moods when writing as well so I decided to go with a fresher, lighter look to happy it all up a bit. Tell me what you think?
It's getting cold here at the farm, lots of sub zero temperatures I don't like winter much, something about sitting in a freezing car with fighting school children at 8:30am waiting for the windscreen to de-frost that just bugs me. So to combat the frost bite in our toes another small change we have made is the installation of a temporary second hand fire place to keep the bedrooms toasty warm at night while we renovate, sadly it doesn't look like this Fab one:

Rather Drab, but oh well at least it keeps us warm!
I hope you have had fun with your own Drab to Fab's this week!